My name is Amy Anderssen, you may already be familiar with my work within the adult industry. I have been published worldwide including company's such as; Brazzers, Evil Angel, Bluebird, Reality Kings, Wicked, Digital Playground, Score, Naughty America plus many more including my own website amyanderssen.com – check it out to see me in action! I was also AVN Nominated back in 2010.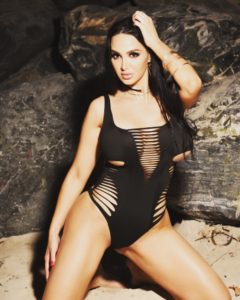 Stats:
I'm known for my iconic alluring 5'7″ hourglass figure, and exotic looks. I'm often asked and complimented about my middle eastern looks. Although I've been here in USA for three years now I'm actually Canadian born, but am of Lebanese decent. Hence my exotic features 😉 I love to keep fit and healthy and with a 34DD bust, 24″ waist and 36″ hips plus one of the best known booties in the industry, my body is sure to please!
Personal :
I'm a very sociable person and love meeting new people, building a rapport is very important to me, so that we both feel comfortable… I enjoy spending time relaxing, chatting and getting to know somebody whilst enjoying a nice bottle of riesling wine, enjoy good conversation just as much as I enjoy the bedroom! You can be fully assured that your time spent with me will be discreet, non rushed and mutually enjoyed…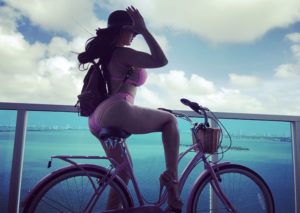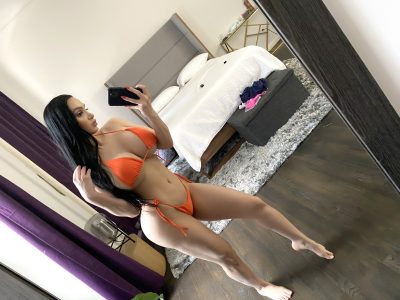 Booking Me:
I am predominantly based in New York city.  However I travel every other week, so if you are based elsewhere, please check out my calendar for my up and coming tours and rate page for further information. When possible, please try to give me 24 hours notice for a booking. This enables me to make sure I have the time that you require and makes things a lot easier for us both! Please also note that when booking, I will require a provider reference. If this is not possible a deposit will need to be paid in advance. Please kindly respect that this is protocol and also non-negotiable.
Contacting Me:
If you'd like to make a booking please initially include the following information; Your full name (as documented on your ID) Your age, occupation and ethnicity. Your location and hotel info (including room number if already known) the date that you'd like to book along with a preferred time and duration. A cell number that I can contact you on to discuss our arrangements. If there are particular times that are good/not good for me to call back please also include that!
I'm often asked if I like to receive gifts… and of course! Every girl loves to be spoiled! My favourite things include; scented candles, Louboutin shoes (size 8.5) Pretty bras and lingerie sets, sexy stockings and gummy bear candy!
Spoil me and I'll spoil you! 😉
I hope you've enjoyed reading about me and be assured that I aim to please, I love what I do and take pride within myself and my services, I can guarantee you'll enjoy your time spent with me… If I haven't covered anything here that you'd like to know please feel free to get in touch. I'm looking forward to hearing from you!…
Kind Regards,
Amy xo
Note:  Due to increase sessions I am implementing a cancellation policy.
Cancellation Policy
If you cancel your appointment less than 24 hours before it is scheduled to take place, you will be subject to a fee of $200. To avoid a cancellation fee, please provide cancellation notice at least 24 hours prior to your appointment.
Come and get a sweet little taster, 1 hour …
but be warned, You'll be sure to be left wanting more!
$800
A comfortable 2 hours where we can allow ourselves to be sociable
as well as naughty… and whilst we're at it, lets 'pop a bottle'
$1,500
Feeling greedy?.., perfect, because so am I 😉 Come and get yourself
the full dish… I'll spoil you with my time and skills for 3 hours
$2,200
A night to remember. 6 hours. (Example time 8pm till 2am).
Please note that Evening bookings need to be discussed in advance, but as the title suggests, you'll have an unforgettable evening. An UNFORGETABLE Experience.
So make yourself a reservation and grab yourself a menu 😉
$4,500
---
Upcoming Trips
| Location | Dates |
| --- | --- |
| Boston, Massachusetts | Oct 26 to 27, 2023 |
| Washington, D.C. | Nov 2 to 3, 2023 |
| Los Angeles, California | Nov 6 to 12, 2023 |
| Los Angeles, California | Jan 20 to Mar 1, , 2024 |
Home Base: New York, New York
Form is currently under Repair
Please send email to amyanderssen@hotmail.com
Inside body of the email fill this out:
Name:
Mobile:
Event Type: [from the rates area]
When: